GON April 21st 2020
Posted on: April 21 2020 | Posted in:
Past Events
Introducing a new, virtual, marketing workshop with: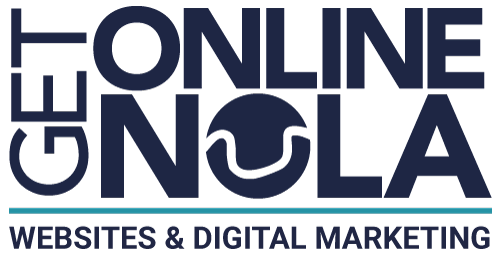 &
P.O.W.E.R., ABWA and POW:
How To Use LinkedIn in 2020
April 21st, 2020 | 11:30a - 12:30p
Virtual Training -
meeting link will be sent to registered participants
and will be accessible via the Google Calendar link above.
LinkedIn is becoming increasingly important for businesses! This unique social media platform can be used for networking, job hunting, and promoting your business. This workshop will help you build an effective LinkedIn profile and use it to propel your career or business this year.
How to build an effective LinkedIn profile.

The right way and the wrong way to promote your business with LinkedIn.

Networking on Linkedin in 2020.
This workshop will be taught by Allison Schmidt, Marketing Manager at Get Online NOLA, and Alex Jagodzinski, Customer Success Manager at Get Online NOLA. Learn a little more about them below:
Allison Schmidt
is the Marketing Manager for Get Online NOLA. She loves to use both sides of her brain to organize, create, and execute clever copy for websites, social media, and advertisements. She uses these skills plus her marketing degree to help businesses of all kinds to expand their marketing efforts. When she's not at work, you'll find Allison testing out new recipes in the kitchen, crafting, or diving into a good book.
Alex Jagodzinski
is a Customer Success Manager for Get Online NOLA. Before joining Get Online NOLA he combined his love of writing, sports and entrepreneurship to successfully launch a sports blogging website where he was the lead contributor, editor and manager of over 15 writers. He is a recent New Orleans transplant from Detroit by way of Los Angeles. When Alex isn't at work he can be found hanging out with his dogs, cheering for his favorite sports teams or working on his Mardi Gras costumes.