NAWBO-NOLA Hosts Panel at 2019 WICC!
Posted on: September 23 2019 | Posted in:
Past Events
NAWBO-NOLA Hosts Panel for 2019 WICC
on October 17th
Money Matters: Financial Planning and Wealth Building Strategies for Women in Construction
Hosted by: National Association of Women Business Owners – New Orleans Chapter
New Orleans Jazz Market | 1436 Oretha Castle Haley Boulevard | New Orleans, LA 70113
While women in construction are steadfast at building scalable businesses, managing teams, and gaining new clients, deliberate efforts must also be made to hone in on one's personal financial plan. It is imperative that women seek the guidance of professionals when creating wealth building strategies that will ensure financial independence and sustainable, long-term financial growth.
During this session, participants will meet and hear from three wealth management experts that will provide insights into the importance of financial planning and having a solid strategy for building wealth. Topics include: investments, retirement planning, succession planning, etc.
Moderated by: Gina N. Rachel, CPA, Tax Director, Postlethwaite & Netterville; Treasurer, Panelists:
NAWBO-NOLA Becky Gustafson, Financial Advisor, Gustafson Wealth Management, Northwestern Mutual Wealth Management Company
Amanda Peavy-Kennedy, Senior Financial Advisor/Senior Portfolio Advisor, Peavy Group, Merrill Lynch, Pierce, Fenner & Smith Inc.
Belinda Lewis Batiste, Financial Advisor, Vice President, Ameriprise Financial Services, Inc.
Session Time:
Thursday, October 17th | 11a-12p
Part of:
The Urban League of Louisiana's Women's Business Resource Center is excited to host its 2019 Women in Construction Convening: The Power of Connectivity, on Thursday, October 17, 2019, 8:30am-3:00pm, at the New Orleans Jazz Market, 1436 Oretha Castle Haley Blvd., New Orleans, LA. We are excited to offer this dynamic event in support of women in construction across the state of Louisiana and welcome your support.
Connectivity is a measure of the extent to which the components of a network are linked to one another, and the ease and speed with which they can leverage the value of one another. In essence, the connectivity of a network is an important measure of its productivity and resilience.
For networks to become powerful, they must be interconnected, and for women in construction, this is no different. Connectivity creates diversity, innovation, and resilience within our professional and personal networks and our businesses.
During the 2019 Women in Construction Convening, participants will learn more about the networks that exist to support and promote women in construction across the region, and how they can best leverage these resources. Topics discussed include:
From Myths to Mitigation: Risk Management in Construction and Employment Law
The New World Order of Green Building Practices: What You Should Be Doing Now
Money Matters: Financial Planning and Wealth Building Strategies for Women in Construction
Managing Your People: Process and Compliance
Don't miss this awesome event! Registration is now available.
Cost: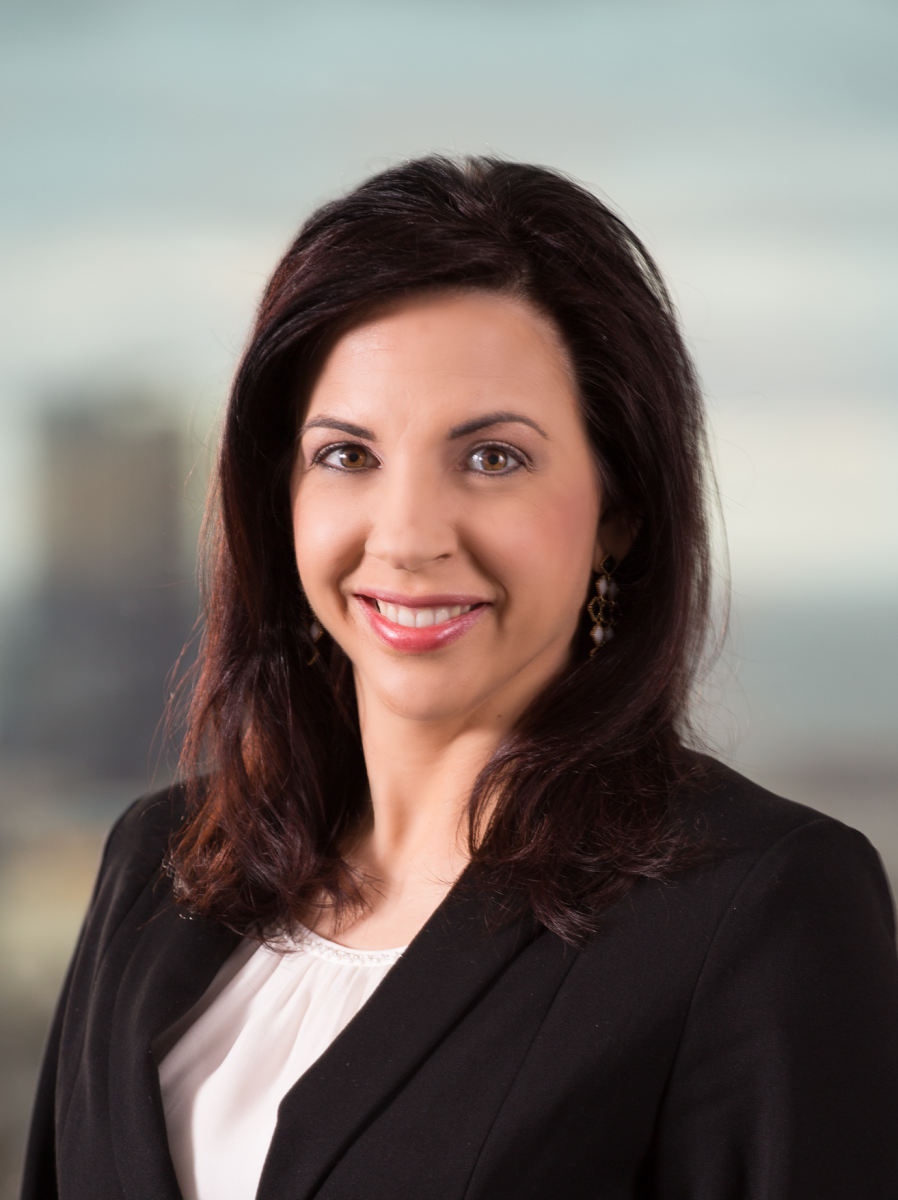 Gina Rachel, CPA is a Director in the P&N Tax Services Group.
She has over 20 yearsof public accounting experience.Gina offers extensive knowledge in the field of taxation, including preparation and review of individual, corporate, partnership, trust, non-profit, estate, and gift tax returns. Her experience extends to such industries as tourism (including restaurants, hotels and related services), real estate, and professional services (including physicians, attorneys, and consultants). She works with businesses and related individuals, assisting them with tax planning and consulting. She also has experience representing clients before the IRS, Louisiana Department of Revenue (LDR) and parish agencies.
In addition to her focus on client service, Gina is active in the accounting profession. She is the immediate past Chairof the Society of Louisiana Certified Public Accountants (LCPA), Past President of the New Orleans Chapter of the LCPA, and has held various other roles.
Becky Gustafson helps her clients understand what is needed to grow, protect and successfully pass on their businesses in manners that best fit each one's specific needs. Her practice is based on the foundation of Living Your Legacy, an advanced strategy designed to create balance between planning with foresight and living for today.
Becky is the founder of Gustafson Wealth Management, a part of Northwestern MutualWealth Management Company. As a fiduciary, Becky helps her clients to identify what they truly want to accomplish. By not only brainstorming on their behalf to create a detailed, attainable vision, but researching and employing relevant strategies to help them remain on track to achieve their goals. Your business is personal, and your financial planning should be met with the same approach and consideration.
In addition to helping her own clients thrive, Becky is passionate about fostering relationships with businesses and professionals throughout the greater New Orleans community to increase economic development and growth. She has served as an ambassador for the New Orleans Chamber of Commerce and is the President for the New Orleans chapter of the National Association of Women Business Owners. In 2014, Becky founded and is the president of Power of Women, an organization for female business owners and executives. She is a proud member of Likeminded Ladies and the Fidelity P.O.W.E.R program. Becky graduated from the Goldman Sachs 10,000 Small Business program in 2018.
In 2017, Becky was honored to be chosen as one of the City Business Women of the Year, and in 2012 she was nominated for Sophisticated Woman's Enterprising Woman of the Year. She is humbled to have been recognized as a March of Dimes 2015 honoree, and as one of the Cystic Fibrosis Foundation's Northshore's Finest in 2013.
In 2019, Becky was the opening keynote speaker at the inaugural Women's Leadership Conference. Recently, Becky was named the Face of Wealth Management by New Orleans Magazine, and as a 2019 Money Maker by City Business.
Becky is happily married to her husband Will. The couple lives in New Orleans with their rescue lab, Rialto (Ray Ray), and they love to travel, camp and entertain friends and family. Becky's superpower is binge watching TV shows, she loves true crime podcasts, her weekly girls'night, and will find any excuse to put together a costume and dance in the street, which luckily is easy to do in New Orleans. Fun fact: Becky has had some of her abstract art shown in a gallery.
Amanda Peavy Kennedy is a Certified Financial Planner, AVP/Sr. Financial Portfolio Advisor with Merrill Lynch.
Amanda knew from an early age she wanted to help people. She realized that educating and guiding families with their finances could dramatically change their lives. This is why she has dedicated her entire career and education on all things financial. For more than 20 years now, she has worked with in various sectors of wealth management, including lending, credit analysis, management, asset management, insurance, and health care planning. She takes a client's financial well-being personally, to give them the freedom to focus on what matters most in their lives. She feels continual financial education is crucial to help the clients she works with and in 2016 obtained her Certified Financial Planner designation. This helps her team provide an exceptional level of advice to the families they works with.
She use a proactive and disciplined holistic-process to offer personalized solutions around tax-effective strategies, asset allocation diversification, retirement income planning, long term care insurance, life insurance, estate planning, wealth preservation/transfer. To deliver exceptional planning solutions they coordinate with families other advisors (CPA/Attorney).
While building her career Amanda also put herself through college at the University of Georgia's Terry College of Business and received her BBA in Finance. Originally from Atlanta, she transferred to New Orleans in 2010 after falling in love with a local (during a vacation trip) and his son. She and her husband welcomed a baby girl in 2017. She is passionate about her community involvement and has served on various boards including the Leukemia & Lymphoma Society's and NAWBO, the SPCA Business Development Committee, Rotarian, Covenant House, and as co-founder for New Orleans Chamber of Commerce Women's Business Alliance. She enjoys all festivals, music, church, hiking, white water rafting, kayaking, traveling, and spending time with friends and her friends which she considers family.