The FBI is talking to us!
Posted on: January 15 2020 | Posted in:
Past Events
Join Us for NAWBO-NOLA's January Luncheon event
on January 15th
The FBI is talking to us!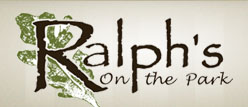 Ralph's on the Park | 900 City Park Avenue | New Orleans, Lousiana
We are excited to have FBI agent SSA Corey Harris come and talk about the FBI, cyber-hygiene and current cyber trends and how this all relates to you, your business and its online presence. This is a unique and exciting event!
Speaker: Corey Harris
Time:
Networking | 11:30a - 12:00p
Cost:
Future Members & Guests: $35
Speaker Bio:
Special Agent (SA) Corey G. Harris
entered onto duty with the FBI in 2003. SA Harris was assigned to the Charlotte Field Office where he was responsible for investigating cases involving crimes against children and computer intrusions matters. In 2009, SA Harris transferred to the FBI New York Office and worked on a computer intrusion squad that targeted subjects who breached U.S. financial institutes. SA Harris transferred to FBI New Orleans Field Office in 2011 to work on computer intrusion matters. In 2018, SA Harris was promoted to Supervisory Special Agent (SSA) where he managed the Human Intelligence Squad (HUMINT). Currently SSA Harris supervises the Cyber Squad and manages all Private Sector Outreach Initiatives for the FBI New Orleans Division.
Prior to the FBI, SA Harris worked as a system and integration test engineer manager in the telecommunication sector for 12 years.
Copyright © 2022
website by:
Compucast Web, Inc.