The Giving Luncheon
Posted on: September 29 2019 | Posted in:
Past Events
Join Us for NAWBO-NOLA's November Luncheon event
on November 13th
Giving Through the Year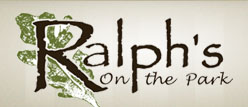 Ralph's on the Park | 900 City Park Avenue | New Orleans, Lousiana
Have you ever wondered how you can give back? How can you be a philanthropist when trying to run your business, make payroll, take care of your clients and still manage your personal life? Join us in November as we explore giving back to our communities during a special holiday luncheon. We will explore all the ways you, and your business, can give back - monetary donations, giving goods and time, volunteering opportunities and mentoring. We will have special guests from community non-profits on hand to discuss what they need and the different opportunities available to those who want to make a difference. . . any form of giving makes a difference.
Panelists:
Susanne Dietzel, PhD, Executive Director of Eden House New Orleans
Emily Dodart, Founder of Divorce Resource Center
Jennifer Hale, Founder of Sideline Pass
Moderator: Allison Hotard, Founder and CEO of Flexible Fundraising, LLC
Time:
Networking | 11:30a - 12:00p
Cost:
Future Members & Guests: $35
If you would like to participate, our panelists have provided a list of items you can donate that would assist their organizations in their mission. You can bring these items with you to the event, and NAWBO-NOLA will collect them up to distribute to the organization. Thank you in advance!
Forever Stamps

Printer Paper

Toner for HP Color LaserJet M553

Scotch Tape

AA Batteries

100% Cotton Twin-sized Sheets (new)

Light Bulbs

Toilet Paper

Paper Towels

Office Chairs

Mops and Brooms

Cleaning Supplies

Liquid Soap

Hand Towels

$25 Walmart, Target or TJMaxx Gift Cards
Susanne Dietzel, PhD is the Executive Director of Eden House New Orleans. She is a long-time advocate and expert on issues related to women, gender, equity, gender-based violence, including human trafficking, and feminism. Her background is in higher education administration, fundraising, advocacy and teaching. She holds the MA in English and African American Literature from the University of Mississippi, and the Ph.D. in American Studies and Feminist Studies from the University of Minnesota. She is a graduate of the HERS Institute, chairs the Louisiana Human Trafficking Prevention Commission Advisory Board, and serves on the Louisiana Women's Policy and Research Commission.
Eden House was founded in 2011 to provide comprehensive and individualized recovery services to victims of human trafficking and commercial sexual exploitation through a long-term residential program. To date, we have directly served more than 58 women, including one international victim, and assisted more than 350 victims with resources and referrals. To more comprehensively address human trafficking and to provide our residents with more skills, we have developed a prevention education program for the general community, with a special longer-term curriculum for at-risk girls, and launched a social enterprise, called Especially Eden, that provides residents with valuable job experience and work skills.
Over the last few years, requests for services and placement of victims has increased tremendously, topping almost 100 in 2018. To meet this growing demand, we have purchased an additional residence, which we are currently renovating, and plan to serve an additional eight women by January 2020.
Emily Dodart is founder and director of the Divorce Resource Center for Women (DRC).
In 2014, Emily was finally turning the corner after spending the previous 8 years attempting to complete her divorce process. During these years, she found that there was no place for women in the Greater New Orleans area where women could go to get advice and support as they face divorce. With of the help of a team of other passionate women, Emily created the Divorce Resource Center for Women to bring empowerment through information and hope through support to women in our community.
The DRC is a 501(c)(3) non-profit which offers women resources, information, referrals, and hand holding at no cost to the women being served. In the past 4 years, Emily and her team have worked with over 130 women and will be able to reach even more through a new monthly educational seminar on what to expect while going through a divorce.
Jennifer Hale is an award-winning journalist who now works for Fox Sports covering the NFL and the NBA, as both a sideline reporter and an anchor. Through her work for the NFL on Fox and Fox Sports Southwest, Jen has covered the premiere players for both leagues during their largest events, such as at the Super Bowl and during the All Star Weekend.
When she's not covering the sidelines, Jen uses her versatile talents to host events such as the Final Four's Oscar Robertson Trophy Presentation, mediate discussions like the Laureus Foundation's Legend-to-Legend Series, or emcee various charity events, including the Lighting of the French Quarter Balconies benefitting Children's Hospital. She also serves as a spokesperson for women's health at Thibodaux Regional Medical Center.
Jen has won multiple Emmy, Edward R. Murrow and Associated Press awards for both her sports and news coverage.
She started her journalism career as a political and investigative reporter/anchor, after earning a master's degree from Northwestern University's Medill School of Journalism. In 2009, the prestigious RIAS Commission chose her as a fellow to travel to Germany and study US-German relations, as well as the evolution of former East German cities since the fall of Communism. After completing the RIAS Fellowship, Jen went on to anchor a 4-hour morning show in New Orleans where she covered a wide variety of topics, from politics and sports, to the city's culinary and musical scene.
A native of New Orleans and a proud resident of New Orleans' historic French Quarter, Jen completed her undergraduate studies at LSU's Honors College, where she was also a captain of the LSU Cheerleading Squad, Homecoming Queen and Miss LSU.
Allison Hotard has 13 years of event planning and fundraising experience through her work in Advancement and Alumni Engagement at Loyola University New Orleans and The University of New Orleans. Allison graduated from Loyola in 2019 with a Masters Of Business Administration and holds an undergraduate degree in hotel, restaurant, and tourism from the University of New Orleans.
As a volunteer with several nonprofits consulting on fundraising and event management, she saw the need to help small nonprofits raise funds. This led to the creation of Flexible Fundraising, LLC. and the idea of creating a flexible plan specifically for each organization. Flexible Fundraising offers several options and tools including event ideas, a calendar breakdown, and a solid plan, making fundraising easier for small businesses. Flexible Fundraising offers coaching sessions to help small businesses get through that difficult donor solicitation.