How to excel at productivity as an entrepreneur
Posted on: May 27 2021 | Posted in:
What's New
Join Us for NAWBO-NOLA's May In-Person Luncheon event
on May 27th
How to Excel at Productivity as an Entrepreneur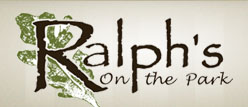 Ralph's on the Park | 900 City Park Avenue | New Orleans, Lousiana
Breaking down priority management to ensure you are focusing on the activities that make the most impact each day.
How much is my time worth?
Do vs. Due
Why This is Hard
The Big 3 Questions
Skill Hacks
Speaker: Jessica Osborn
Time:
Networking: 11:30a - 12:00p
Lunch & Learn 12:00p - 1:00p
Cost:
Future Members & Guests: $40
Speaker Bio:
Jessica Osborn, a Business Advisor with Cultivate Advisors, works directly with business owners to scale their businesses. Clients see an increase of ~108% in profit after working with Cultivate for one year. In stark contrast from most consulting firms, at Cultivate, all advisors come from successful entrepreneurial backgrounds. Their holistic approach is grounded in objective research and practical experience to accelerate companies towards their vision. Through Jessica, New Orleans now has access to these tools and resources for the first time. Jessica launched her own manufacturing and professional services company, Privy Label, where she built a ready made supply chain network across the USA for small batch clothing companies. She developed 40+ sustainable clothing brands with her in-house team. After growing to 12 people in two cities, she transformed the company into an online platform to create a scalable model that is still supporting fashion entrepreneurs today. Jessica began her career as one of the first hires in a high-growth startup that achieved 3X in revenue growth over five years. Her efforts here led to the clothing brand being stocked by over 500 stores around the country. Jessica is a graduate of Louisiana State University where she studied Fashion Design and Entrepreneurship. .