GON: Is Your Website Working Hard Enough?
Introducing a new, in-person, VIRTUAL marketing workshop with: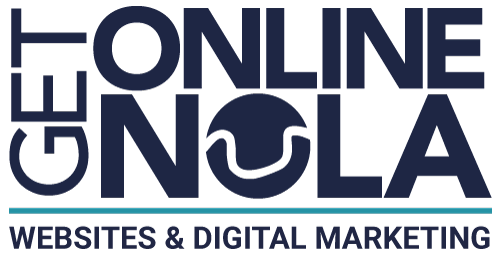 Is Your Website Working Hard Enough?
Thursday, August 19th 2021
11:30a - Networking | 12:00 - 1:00p Event
Location:
CHANGE: Online, Virtual Zoom Meeting
If you signed up for the workshop when it was in-person, you will be refunded.
Your website can make or break a good first impression for prospective clients. Do you know if your site is working to attract new leads? Join NAWBO-NOLA and Get Online NOLA to find out!
This workshop will cover everything you need to know about your greatest marketing asset: your website. We will cover how to identify and ensure that your website works for your audience. We'll make sure your audience is able to use your website easily by outlining ideal user flows. We'll dive into the secrets of great website design (and the major pitfalls to avoid), and finish by covering the basics of SEO and driving ideal customers to your website.
This workshop will be taught by Allison Schmidt, Marketing Manager at Get Online NOLA, and Alex Jagodzinski, Customer Success Manager at Get Online NOLA. Learn a little more about them below:
Allison Schmidt
is the Marketing Manager for Get Online NOLA. She loves to use both sides of her brain to organize, create, and execute clever copy for websites, social media, and advertisements. She uses these skills plus her marketing degree to help businesses of all kinds to expand their marketing efforts. When she's not at work, you'll find Allison testing out new recipes in the kitchen, crafting, or diving into a good book.
Alex Jagodzinski
is a Customer Success Manager for Get Online NOLA. When someone needs a new website or updates on their current website, he is the person to call. Alex uses his experience in customer service and his familiarity with various website platforms to help clients put their best digital foot forward. When he isn't at work he can be found hanging out with his dogs, cheering for his favorite sports teams or working on his Mardi Gras costumes.